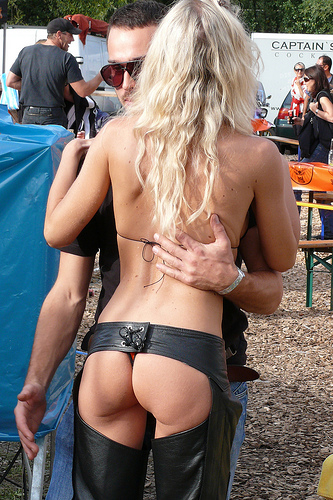 nice ass and letherchaps, originally uploaded by beachkini_microbikinis.
Nice ass and letherchaps
Beachkini girls with sexy microbikini and letherchaps at the bikeweek in faak am see/ austria 2010. Sexy blond babe embraces hung dude. She is nearly naked except for assless chaps and microthong kissing her asshole leaving buttcheeks completely exposed in public.