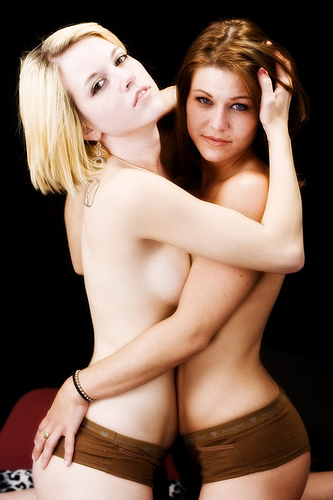 Sisters 2, originally uploaded by chrismaverick.
Topless Sisters Embracing
Still playing catch up on photoshoots. A week or so ago Nikki and Holly came to pose for me for the first time. Holly has a lot more experience with the whole modeling thing, but Nikki did a great job too.
These may be about the naughtiest shots I've done in quite a while. They were Holly's idea, and I wanted them to be sexy but wanted to keep them sweet and innocent too. Hopefully that worked out.